Located in Encinitas
Serving San Diego & Southern California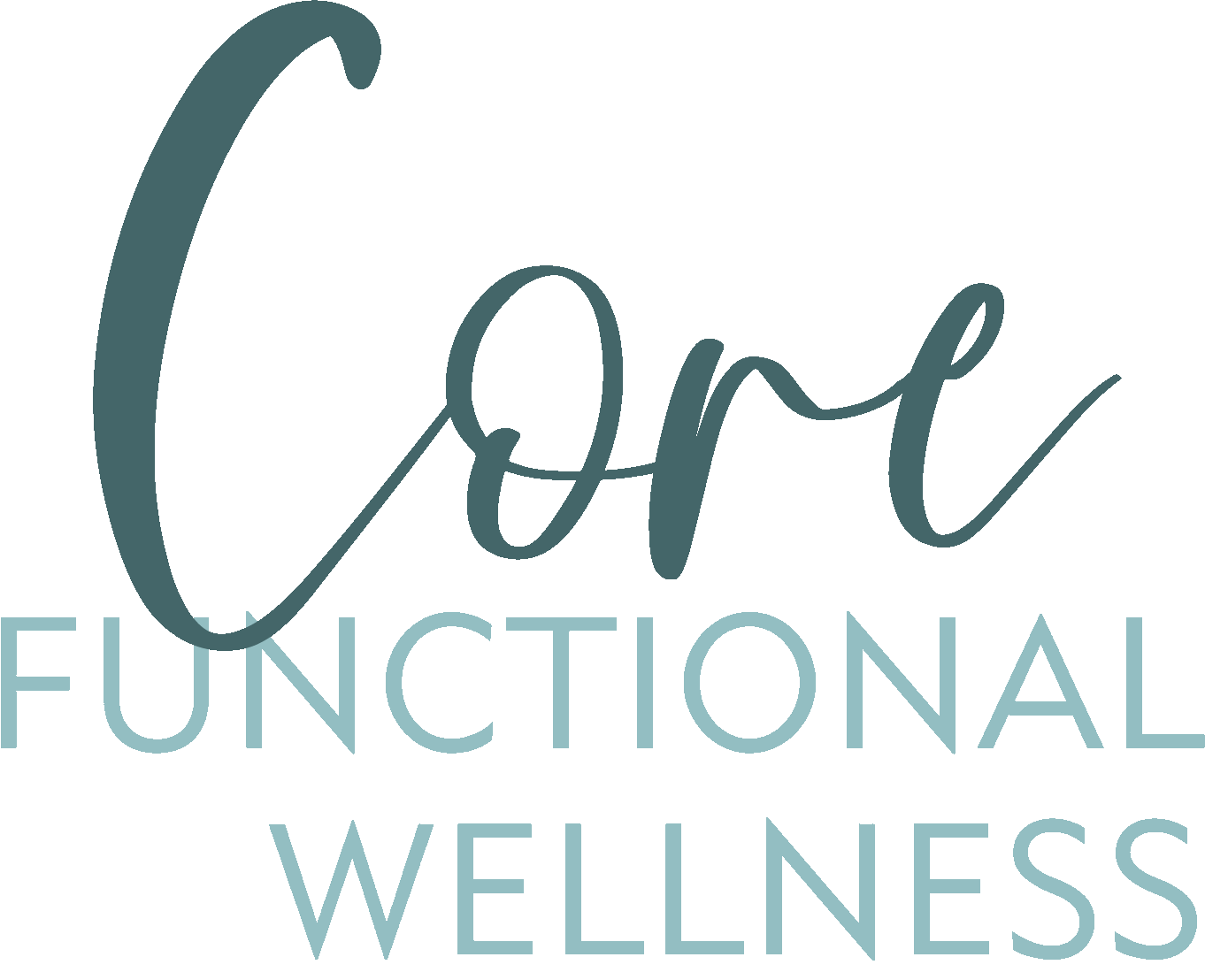 Pelvic Health Occupational Therapy & Biofeedback
PRIVACY & SECURITY POLICY
ABOUT THIS NOTICE
This Privacy & Security Policy relates to the CORE Functional Wellness Inc. website www.COREFunctionalWellness.com. We are committed to protecting your privacy and earning your trust. This notice along with this websites's Terms & Conditions of Use describe the personal information we collect about you as it relates to your activities on this website and how we use and protect it. By accessing this website, you indicate your acceptance of this Privacy Policy and consent to our collection, use, and disclosure of your information as described in this Privacy Policy. If you do not consent do not use this website. We reserve the right to change this policy without notice and your use signifies you agree to be bound by any changes.
​
SUMMARY
This section summarizes our privacy practices. For more details, please read the entire Privacy Policy.
• We gather information from you, your transactions with us, and other sources.
• We use your information to conduct our business and provide our services to you.
• We limit access to your information and use safeguards to help protect it.
• You may review and correct your information.
​
WHAT PERSONAL AND OTHER INFORMATION DO YOU COLLECT AND/OR MAINTAIN?
We collect information about you to provide our services to you. This is called Nonpublic Personal Information or "NPI" if it identifies you and is not available to the public. We collect information from some or all of the following sources. We've provided a few examples for each source, but not all may apply to you. We are the sole owners of any of the information collected on this site.
• Any information you provide to us when you request information, a product or service. This information may include your name, your address, your telephone number, and other information you provide. We only collect personally identifiable information you provide to us.
• Information we receive about your transactions with us, our affiliates or others, such as your account balance, payment history and credit card usage.
• Information, such as your e-mail address, that you provide to us when you register to receive communications from us or when you communicate with us through our customer service facility, or otherwise correspond with us.
Our website server and or/management system collects information about the origin and navigation of our website visitors. This data may include technical information such as your processor type, operating system, browser, page views and protocol address. Any information collected is not linked to any of your personally identifying information. We may use this information to improve the user experience of this website.

We may use cookies to collect anonymized information about our website users. This allows us to improve our website and your user experience. We may use both session cookies, which expire when you close your browser, and persistent cookies, which stay on your browser until they are deleted. Note that some browsers automatically accept cookies, but you may be able to prevent cookies by changing your browser settings. Disabling cookies may impair your ability to use some of the features on the website.
​
HOW DO YOU USE THE PERSONAL AND OTHER INFORMATION YOU COLLECT?
We use the personal information you supply to us for a number of purposes, such as to provide to you the service(s) or product(s) that you request, to service your account, and to keep you informed about services that may be of interest to you. We may also use your personal and other information to enhance your experience on our website(s) by displaying content based on your preferences and/or to send information to you about additional products or services in which you may be interested (marketing and promotional materials). We may "depersonalize" your personal information to enable us to use that information, aggregated with the information of others, for business analysis, market analysis, research, planning or any other lawful purpose. OPT OUT: If you wish to no longer receive our marketing or promotional communications please contact us with your request at carol@corefunctionalwellness.com or you may use the unsubscribe links in our emails.
​
WITH WHOM DO YOU SHARE MY INFORMATION?
CORE Functional Wellness Inc. will share NPI about you only as permitted by law. To the extent that we are subject to California Civil Code Section 1798.83 ("Shine the Light" Law) we will comply. We restrict access to your NPI to our employees and others who we feel must use it to provide our services to you. Their use of NPI is limited by law, our employee code of conduct, and written agreements where appropriate.
As permitted by law, we may also share your personal and other information with a third party that provides a service or supplies a specific functionality to us, such as our scheduling and email services. These service providers have their own privacy policies which dictate their use of your information. We are currently using the following third party service providers: Google Analytics, Facebook Pixel, Mailchimp, Jane.app. At this time your personal information is not shared with any other third-party applications. This lst may be ammended at the website's sole discretion. From time to time CORE Functional Wellness Inc may engage in remarketing efforts with third party companies such as Google or Facebook in order to market the website and our services. These companies use cookies to serve ads based on someone's past visits to corefunctionalwellness.com. We may engage in affiliate marketing, which is done by embedding tracking links into our website. If yuo click on a link for an affiliate partnership, a cookie will be placed in your browser to track and purchases for purposes of commission.
​
ARE THERE ANY OTHER CIRCUMSTANCES WHERE YOU DISCLOSE MY INFORMATION?
We may be required to share your information with law enforcement or government agencies in response to subpoenas, court orders or other forms of legal process. We may elect to share information when, in our reasonable judgment, such sharing is necessary or appropriate for the investigation or prevention of illegal activities, including actual or suspected fraud, real or potential threats to the physical safety of any person or otherwise as required by law.
​
WHAT ABOUT WEBSITE SECURITY?
Although this website is secured (https) , this website is not intended to store or transmit protected health information ("PHI"). Activities on this website may not comply with the Health Insurance Portability and Accountability Act ("HIPAA"). The protections extended to your records and data submitted through our HIPAA-compliant patient portal at corefunctionalwellness.janeapp.com are not necessarily extended to non-PHI related information shared or transmitted on this website. Particularly be aware that most email is unencrypted which means that unauthorized persons may be able to intercept your communication via email. By sending us an email or using this website's contact features you agree that we are not responsible for the privacy of any email messages. YOU SHOULD NOT DISCLOSE, USE, PROVIDE, TRANSMIT OR STORE AND PHI THROUGH OUR WEBSITE OTHER THAN THROUGH OUR PATIENT PORTAL. If you disclose, use, provide, transmit or store and PHI in connection with this website or its content, you agree to indemnify Carol Harmon OTR/L and CORE Functional Wellness Inc against and damages, losses, liabilities, judgements, costs or expenses (including reasonable attorney fees and costs) arising out of such use, provision, transmission, storage or disclosure of PHI.
​
WHAT ABOUT LINKS TO OTHER WEBSITES?
Portions of our website may contain advertising or informational links to other resources on the Internet owned and operated by third parties. These websites are not owned or maintained by us. The links are provided for convenience only to help you identify and locate other Internet resources that may be of interest to you. However, the links are not intended to be referrals or endorsements of those sites or endorsements of the products and services offered on those sites. Furthermore, the links are not intended to state or imply that we sponsor, are affiliated or associated with, or are legally authorized to use any trade name, registered trademark, logo, legal or official seal, or copyrighted symbol that may be reflected therein, except where expressly stated. The links are maintained by their respective organizations, and those organizations are solely responsible for the content of their own sites, and the products and services offered on their sites. Viewing such third party sites is entirely at your own risk. We encourage you to review the privacy policies and disclaimers for those sites.
​
CAN I CORRECT OR REMOVE MY PERSONAL INFORMATION?
If you believe there are factual errors in any of the information you have submitted to us, please contact us and advise us of the error. To protect your privacy and security we may require that you verify your identity before we make any requested changes to personal information.
​
SPECIAL NOTIFICATION – CHILDREN'S PRIVACY
This website is not intended or designed to attract children under the age of 18. We do not knowingly collect, use or share personal information about visitors under 18 years of age. If you are under 18 years of age, you can use the products and/or services offered on our website(s) only in conjunction with your parents or guardians.
​
SPECIAL NOTIFICATION – CALIFORNIA RESIDENTS
California residents who provide us with their personal information may request certain information regarding disclosures made to third parties for direct marketing purposes, including the names and address of those to whom such disclosures have been made. Such requests must be submitted to us via email at carol@corefunctionalwellness.com. This request may be made no more than once per calendar year.
​
INCORPORATION INTO CONDITIONS OF USE
This privacy policy is incorporated into the website's Conditions of Use. By using this website you signify you have read, understood and agree to be bound by this Privacy Policy and the Conditions of Use. Do not use this website if you do not agree to this.Your continued use of this website signifies your agreement to any changes we may make to this Privacy Policy and/or the Conditions of Use.
​
TERMS & CONDITIONS OF USE
​
Terms of Service for corefunctionalwellness.com
​
Welcome to corefunctionalwellness.com. This website is owned and operated by CORE Functional Wellness Inc. By visiting our website and accessing the information, resources, services, products, and tools we provide, you understand and agree to accept and adhere to the following terms and conditions as stated in this policy (hereafter referred to as 'User Agreement'), along with the terms and conditions as stated in our Privacy Policy (please refer to the Privacy Policy section above for more information).
​
This agreement is in effect as of September 13, 2018.
​
We reserve the right to change this User Agreement from time to time without notice. You acknowledge and agree that it is your responsibility to review this User Agreement periodically to familiarize yourself with any modifications. Your continued use of this site after such modifications will constitute acknowledgment and agreement of the modified terms and conditions.
​
RESPONSIBLE USE AND CONDUCT
By visiting our website and accessing the information, resources, services, products, and tools we provide for you, either directly or indirectly (hereafter referred to as 'Resources'), you agree to use these Resources only for the purposes intended as permitted by (a) the terms of this User Agreement, and (b) applicable laws, regulations and generally accepted online practices or guidelines.
​
Wherein, you understand that:
​
In order to access our Resources, you may be required to provide certain information about yourself (such as identification, contact details, etc.) as part of the registration process, or as part of your ability to use the Resources. You agree that any information you provide will always be accurate, correct, and up to date.

You are responsible for maintaining the confidentiality of any login information associated with any account you use to access our Resources. Accordingly, you are responsible for all activities that occur under your account/s.

Accessing (or attempting to access) any of our Resources by any means other than through the means we provide, is strictly prohibited. You specifically agree not to access (or attempt to access) any of our Resources through any automated, unethical or unconventional means.

Engaging in any activity that disrupts or interferes with our Resources, including the servers and/or networks to which our Resources are located or connected, is strictly prohibited.

Attempting to copy, duplicate, reproduce, sell, trade, or resell our Resources is strictly prohibited.

You are solely responsible any consequences, losses, or damages that we may directly or indirectly incur or suffer due to any unauthorized activities conducted by you, as explained above, and may incur criminal or civil liability.

We may provide various open communication tools on our website, such as blog comments, blog posts, public chat, forums, message boards, newsgroups, product ratings and reviews, various social media services, etc. You understand that generally we do not pre-screen or monitor the content posted by users of these various communication tools, which means that if you choose to use these tools to submit any type of content to our website, then it is your personal responsibility to use these tools in a responsible and ethical manner. By posting information or otherwise using any open communication tools as mentioned, you agree that you will not upload, post, share, or otherwise distribute any content that:
Is illegal, threatening, defamatory, abusive, harassing, degrading, intimidating, fraudulent, deceptive, invasive, racist, or contains any type of suggestive, inappropriate, or explicit language;

Infringes on any trademark, patent, trade secret, copyright, or other proprietary right of any party;

Contains any type of unauthorized or unsolicited advertising;

Impersonates any person or entity, including any corefunctionalwellness.com employees or representatives.
We have the right at our sole discretion to remove any content that, we feel in our judgment does not comply with this User Agreement, along with any content that we feel is otherwise offensive, harmful, objectionable, inaccurate, or violates any 3rd party copyrights or trademarks. We are not responsible for any delay or failure in removing such content. If you post content that we choose to remove, you hereby consent to such removal, and consent to waive any claim against us.

We do not assume any liability for any content posted by you or any other 3rd party users of our website. However, any content posted by you using any open communication tools on our website, provided that it doesn't violate or infringe on any 3rd party copyrights or trademarks, becomes the property of CORE Functional Wellness Inc., and as such, gives us a perpetual, irrevocable, worldwide, royalty-free, exclusive license to reproduce, modify, adapt, translate, publish, publicly display and/or distribute as we see fit. This only refers and applies to content posted via open communication tools as described, and does not refer to information that is provided as part of the registration process, necessary in order to use our Resources. All information provided as part of our registration process is covered by our privacy policy.

You agree to indemnify and hold harmless CORE Functional Wellness Inc and its parent company and affiliates, and their directors, officers, managers, employees, donors, agents, and licensors, from and against all losses, expenses, damages and costs, including reasonable attorneys' fees, resulting from any violation of this User Agreement or the failure to fulfill any obligations relating to your account incurred by you or any other person using your account. We reserve the right to take over the exclusive defense of any claim for which we are entitled to indemnification under this User Agreement. In such event, you shall provide us with such cooperation as is reasonably requested by us.
​
PRIVACY
Your privacy is very important to us, which is why we've created a separate Privacy Policy in order to explain in detail how we collect, manage, process, secure, and store your private information. Our privacy policy is included under the scope of this User Agreement.
​
LIMITATION OF WARRANTIES
By using our website, you understand and agree that all Resources we provide are "as is" and "as available". This means that we do not represent or warrant to you either expressly or implied that:
i) the use of our Resources will meet your needs or requirements.
ii) the use of our Resources will be uninterrupted, timely, secure or free from errors.
iii) the information obtained by using our Resources will be accurate, complete, current, timely or reliable, and
iv) any defects in the operation or functionality of any Resources we provide will be repaired or corrected.
​
Furthermore, you understand and agree that:
v) any content downloaded or otherwise obtained through the use of our Resources is done at your own discretion and risk, and that you are solely responsible for any damage to your computer or other devices for any loss of data that may result from the download of such content.
vi) no information or advice, whether expressed, implied, oral or written, obtained by you from CORE Functional Wellness Inc or through any Resources we provide shall create any warranty, guarantee, or conditions of any kind, except for those expressly outlined in this User Agreement.
​
LIMITATION OF LIABILITY
In conjunction with the Limitation of Warranties as explained above, you expressly understand and agree that any claim against us shall be limited to the amount you paid, if any, for use of products and/or services. CORE Functional Wellness Inc. will not be liable for any direct, indirect, incidental, consequential or exemplary loss or damages which may be incurred by you as a result of using our Resources, or as a result of any changes, data loss or corruption, cancellation, loss of access, or downtime to the full extent that applicable limitation of liability laws apply.
​
COPYRIGHTS/TRADEMARKS
All content and materials available on corefunctionalwellness.com, including but not limited to text, graphics, website name, code, images and logos are the intellectual property of CORE Functional Wellness Inc., and are protected by applicable copyright and trademark law. Any inappropriate use, including but not limited to the reproduction, distribution, display or transmission of any content on this site is strictly prohibited, unless specifically authorized by CORE Functional Wellness Inc.
​
TERMINATION OF USE
You agree that we may, at our sole discretion, suspend or terminate your access to all or part of our website and Resources with or without notice and for any reason, including, without limitation, breach of this User Agreement. Any suspected illegal, fraudulent or abusive activity may be grounds for terminating your relationship and may be referred to appropriate law enforcement authorities. Upon suspension or termination, your right to use the Resources we provide will immediately cease, and we reserve the right to remove or delete any information that you may have on file with us, including any account or login information.
​
GOVERNING LAW
This website is controlled by CORE Functional Wellness Inc. from our offices located in the state of CA, USA. It can be accessed by most countries around the world. As each country has laws that may differ from those of CA, by accessing our website, you agree that the statutes and laws of CA, without regard to the conflict of laws and the United Nations Convention on the International Sales of Goods, will apply to all matters relating to the use of this website and the purchase of any products or services through this site.
Furthermore, any action to enforce this User Agreement shall be brought in the federal or state courts located in USA, CA You hereby agree to personal jurisdiction by such courts, and waive any jurisdictional, venue, or inconvenient forum objections to such courts.
​
GUARANTEE
TO THE FULLEST EXTENT PERMITTED BY LAW, CORE Functional Wellness Inc EXPRESSLY DISCLAIMS ALL WARRANTIES AND CONDITIONS OF ANY KIND, WHETHER EXPRESS OR IMPLIED, INCLUDING, BUT NOT LIMITED TO THE IMPLIED WARRANTIES AND CONDITIONS OF MERCHANTABILITY, FITNESS FOR A PARTICULAR PURPOSE, TITLE AND NON-INFRINGEMENT.
This site does not provide medical advice. The contents of this website, such as text, graphics, images, information obtained from licensors, and other material contained on the Site ("Content") are for informational purposes only. The Content is not intended to be a substitute for professional medical advice, diagnosis, or treatment.

Always seek the advice of your physician or other qualified health providers with any questions you may have regarding a medical condition or treatment. Never disregard professional medical advice or delay in seeking it because of something you have read on this website.

If you think you may have a medical emergency, call your doctor or 911 immediately. We do not recommend or endorse any specific tests, products, procedures, stretches, exercise, opinions, or other information that may be mentioned on the Site. Reliance on any information provided by this website is solely at your own risk.
​
NOTICE AND TAKEDOWN PROCEDURES
If you believe any materials accessible on or from the Site infringe your copyright, you may request removal of those materials (or access thereto) from this website by providing the following information to us at carol@corefunctionalwellness.com or 858 231 2800:
Identification of the copyrighted work that you believe to be infringed. Please describe the work, and where possible include a copy or the location (e.g., URL) of an authorized version of the work.

Identification of the material that you believe to be infringing and its location. Please describe the material, and provide us with its URL or any other pertinent information that will allow us to locate the material.

Your name, address, telephone number and (if available) e-mail address.

A statement that you have a good faith belief that the complained of use of the materials is not authorized by the copyright owner, its agent, or the law.

A statement that the information that you have supplied is accurate, and indicating that "under penalty of perjury," you are the copyright owner or are authorized to act on the copyright owner's behalf.

A signature or the electronic equivalent from the copyright holder or authorized representative.
​
AFFILIATE DISCLAIMER
Pursuant to the Federal Trade Commission's Guides Concerning the Use of Endorsements and Testimonials in Advertising, 16 C.F.R. Part 255 Sections 255.0 through 255.5, some of the links are affiliated links. This means that CORE Functional Wellness Inc may be paid if you purchase products or services through affiliates' links.
CORE Functional Wellness Inc. only provides affiliated links for products or services that its principals have personally used and believe will add value to its visitors.
​
​